The spirit of Aldeburgh Carnival lives on!
The last time that the Aldeburgh summer season did not feature a carnival was in 1949 – the first event after the Second World War taking place in 1950. Since then the carnival has been a constant highlight. The dedicated team of volunteers was all set to stage the 78th carnival before the impact of the Coronavirus pandemic meant that, with a heavy heart, the decision was taken to cancel.
During its' long history, the carnival has evolved into three days of fun and frolics winning 2018 the Norfolk and Suffolk Family Tourism Event of the Year Award. Sadly, this year the weekend will be not feature a Saturday music event, duck races on the yacht pond, children's sports on the green or the 10k mini marathon on Sunday. Carnival Monday, which would have been 17 August, will be without a carnival procession, the magical Chinese lantern procession or a fabulous firework display.
Determined to keep the spirit of the carnival living on, organisers are staging a virtual carnival instead. Supporters can enjoy:
A film of the very successful event held last year will go out live at Mid-day on Saturday, 15 August on Youtube channel https://www.youtube.com/channel/UCvmGFiChXISWxwDPncwdR8w/featured
The build-up to Aldeburgh Carnival traditionally features a children's poster competition organised in partnership with the primary school. This popular event for children will take place electronically, with a theme of "See you next year".  All entries will be added to the carnival website www.aldeburghcarnival.com and prizes will be awarded for the best entries in a range of age categories. Entries and queries can be directed to foyster36@gmail.com.
An online Raffle will take place in lieu of a Silent Auction event this year. This will feature a unique lot – Ed Sheeran LP "No. 6" – signed by the artist himself, and donated directly to Aldeburgh Carnival.  To win this rare piece of music history raffle tickets are £5 each, and proceeds will be donated to the Aldeburgh Parish Nurse – a service that provides front-line nursing care.  Aldeburgh Carnival Committee are pleased to support this vital facility.  Without the local community, there would be no Carnival, and ticket purchases will really will make a difference. The link to the raffle is www.32auctions.com/AldeburghCarnival2020.  The raffle will be drawn on Monday 17th August – what would've been Carnival Monday.
The ever popular 'Spot the Window' competition will take place throughout August. The entry form can be downloaded free from the carnival website and the winner will win £25. Entrants will have to stroll through the town with an eagle eye to spot items that shouldn't be in the window display of those premises taken part – all of whom will be displaying a bright poster advertising their support. Businesses in Aldeburgh are always vital to the success of the carnival, providing generous sponsorship and support. Hopefully, this competition will encourage everyone to see what they have on offer and buy local.
Aldeburgh Carnival also depends on many local organisations to help them stage this huge event and depend on financial support from the carnival. The carnival will make limited funds available to continue this support, recognising that many local organisations and charities will be struggling at this difficult time.
In 1950 a public meeting was held to decide whether or not a carnival should be held that summer. The room was packed to overflowing and voted unanimously in favour. Providing it is safe to do so, Aldeburgh Carnival is determined to come back with a bang in 2021 when the event will be held on the 14th, 15th and 16th August.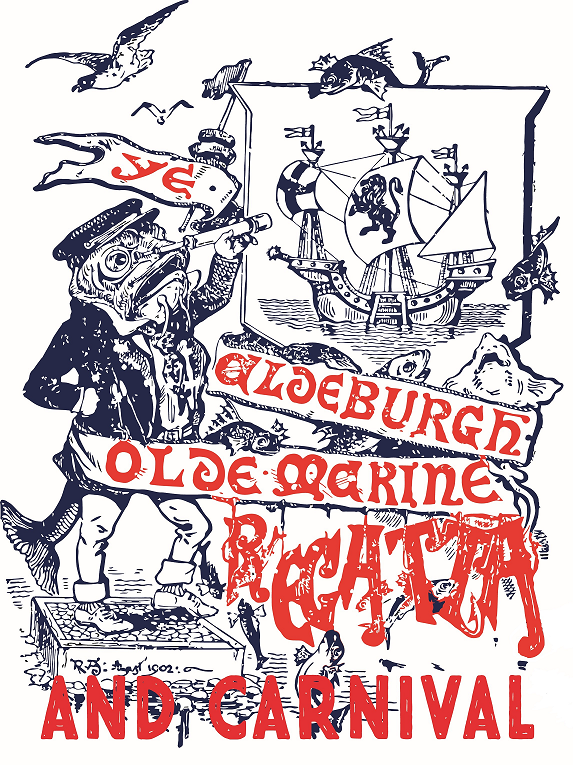 Carnival 2023 dates
Saturday 19th, Sunday 20th and Monday 21st August 2023