Who's playing at Aldeburgh Carnival this year?
The Carnival Queen will be crowned with a fanfare, and the crowds entertained by The British Imperial Military Band.  See more at https://www.britishimperialmilitaryband.com.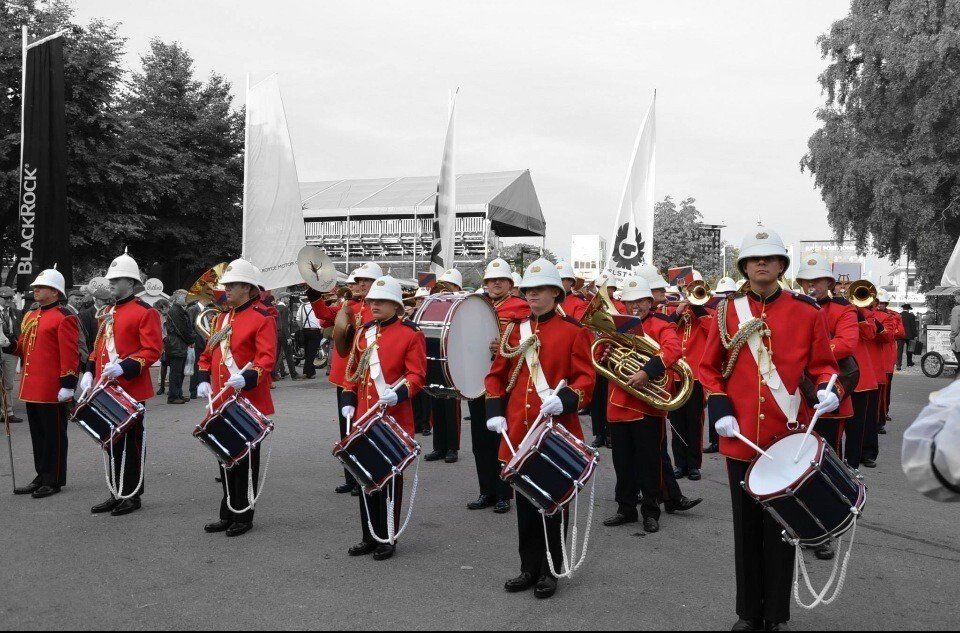 About The Royal Logistics Corps
Director of Music: Captain Oliver Jeans
Band Seargeant Major: WO2 (BSM) Richard Pantrey
Band Master: Staff Sergeant (BM) Dean Nixon 
The Royal Logistic Corps (RLC) is the largest Corps in the Army and was formed in 1993 as an amalgamation of The Royal Engineers Postal and Courier Service, The Royal Corps of Transport, The Royal Army Ordnance Corps, The Royal Pioneer Corps and The Army Catering Corps.  The RLC aims to maintain the Army's operational capability by providing constant support and sustaining units by land, sea and air.
The Royal Logistic Corps Band
The RLC Band was formed at the same time as the amalgamation, with its members derived mostly from the Royal Corps of Transport. The Band became part of 'The Corps of Army Music' (CAMUS) a year later in 1994.
CAMUS currently has thirteen regular Army Bands within it, including the Band and Brigade of Gurkas.  CAMUS has seen an array of changes throughout its 25 year existence from sizes of bands to capabilities; such as introducing Brass Bands, The Countess of Wessex's String Orchestra and Contemporary Bands.  This has opened careers in military music to a wider range of instrumentation, offering an expanded and more varied musical output.  
The RLC Band is a multi-capability Band, which means we perform primarily with a marching element as well as in a concert format; however we can also deliver smaller ensembles.  We currently cater for dinner nights utilising brass quintets or saxophone and clarinet quartets.  We also have a Big Band and Rock Group available for when this music is more stylistically appropriate.
Carnival 2023 dates
Saturday 19th, Sunday 20th and Monday 21st August 2023